Sebago Sound Overdrive Deluxe - 25W of tonal nirvana!
Sebago Sound is now offering a blue-printed version of the now famous Dumble Overdrive Deluxe amp seen in the video on the right.   The video on the left is a clip of the Sebago amp, played by Danny Click.  Danny owned the original OD Deluxe and now owns two of the Sebago versions.  The amp is built to order.  If you would like more information, please contact us via our contact page.  To read more about this wonderful amp, click here.
   Sebago Sound Overdrive Deluxe                          Dumble Overdrive Deluxe
     The Sebago Sound DT25 25W Combo.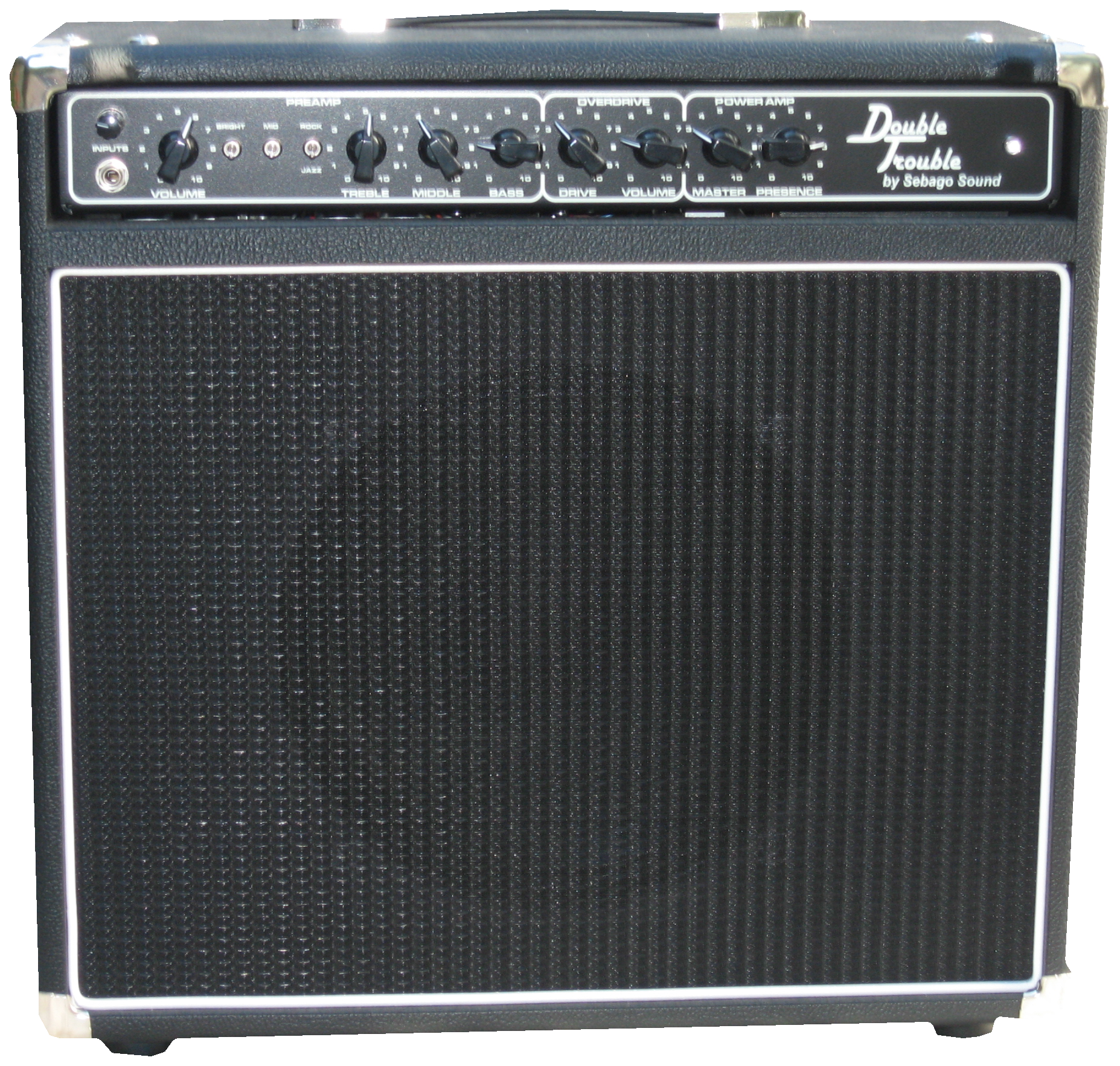 The Sebago Sound DT25 is an all new, 25W combo with integrated tube driven spring reverb and Dumbleator tube buffered effects loop.   Here is the latest demo of the DT25 showing off some of the amazing tones from this exciting new Sebago Sound amp.  Check out this video where Doug Doppler uses the amp to demonstrate clean and slide tones a Gretsch Guitar promotional video. 
Sebago Sound is offering Ultra Phonix voiced amps.
The Ultra Phonix is a new product now offered by Sebago Sound.  If you are fan of Blackface amps, here is your chance to obtain the tone that so far has only been availalbe to the pros.  Chances are if you have seen a Blackface amp on stage with one of your favorite blues players, it's a Dumble modded Ultra Phonix voiced amp.  Sebago is now offering this same conversion at an affordable price with a reasonable lead time.  Click the link above for more information on these exciting amps.
The Sebago Sound  Steel String Singer based "Texas Flood" is here!!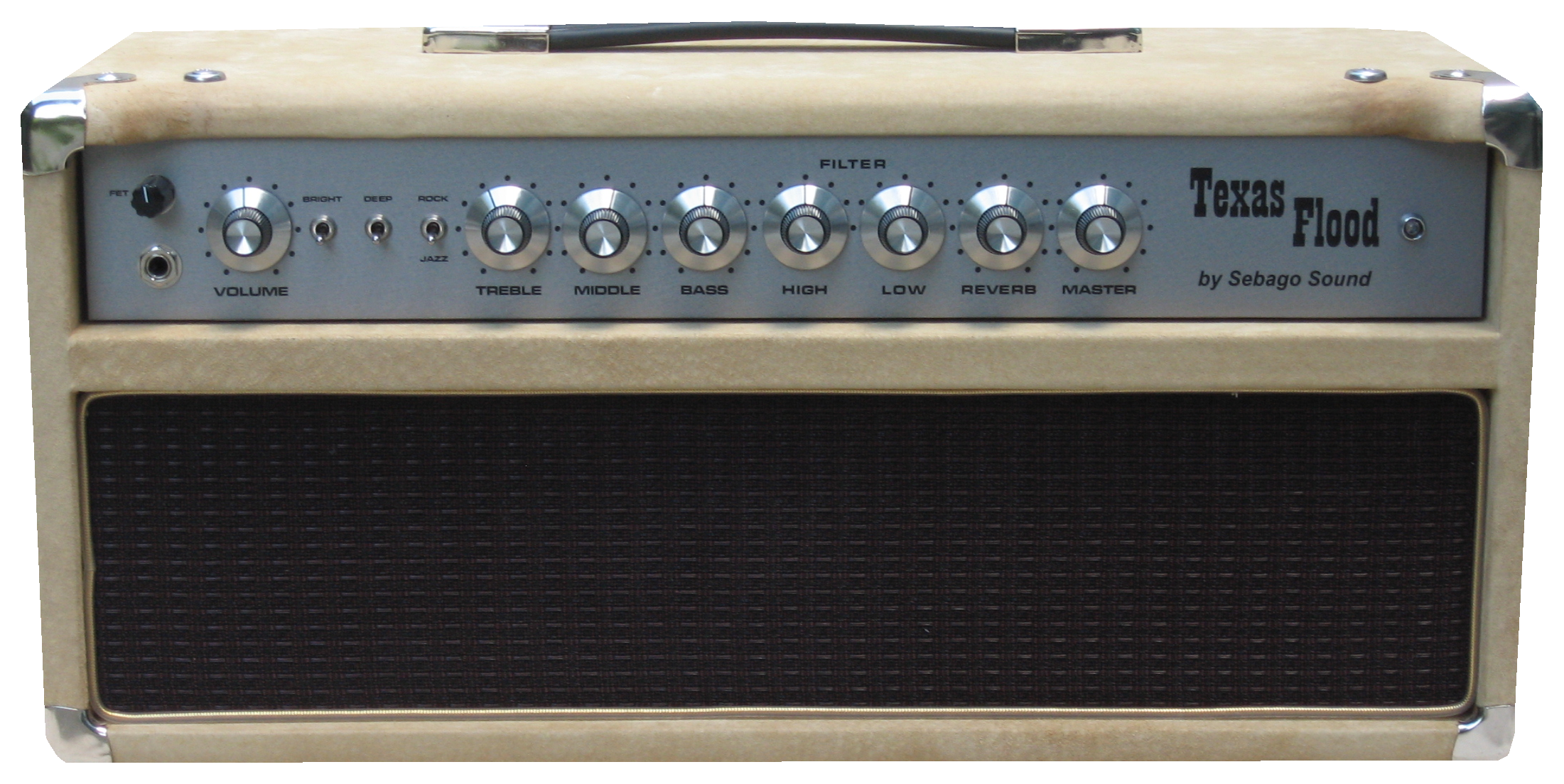 Sebago Sound has been shipping the Texas Flood since 2012, and the amp has been getting great reviews and feedback from all who have had the opportunity to play one.  More information on the amp including video clips can be found on our SSS page.  Orders for the production amps are being taken now.
The Texas Flood is an amp based on one of the most rare and valuable amps ever made, the Dumble Steel String Singer.  Less than 10 of these amps were ever built, each one with it's own unique voice.  Ours is based on one of the early amps now owned by a Grammy award winning blues/pop guitarist, and is the most affordable SSS based amp on the market.  All US made including the transformers (yes, these make a huge difference in an amp like this!).  There may be a less expensive version available, none that include the high quality components that make or break the tone of such a mighty and dynamic amplifier.  
A full review can be found on the guitargear.org web site.   Here are a few audio clips that showcase the amazing tone of the Texas Flood amp:
Terry Haitt playing a 100W Texas Flood (Steel String Singer) at Gelb Music.
About Sebago Sound
If you're looking for an affordable hand made amplifier that captures the tone that you hear in your ear but can't get out of your amp, then you've found the right place!

The Double Trouble line offers one of the widest range of sounds available in an all-tube guitar amp, reminiscent of the famous Overdrive Special amplifiers of the 70's and 80's.  The clean channel evokes the "Blackface" Twin era: lots of top end, full bottom and a wide control over the midrange balance.  The overdrive channel really doesn't have an equal.  It offers a very wide range of overdrive, all the way from a clean sound that overdrives with a hard pick attack, to very saturated, smooth and sustaining violin like distortion.  Both the clean and overdrive channels can be boosted with a footswitchable preamp boost that offers a nice increase in volume and drive level to any sound.  All of our amplifiers are hand made right here in the USA.  We use the finest components, and hand build and test every amp we make.
Take a look around our site; hopefully you will find everything you need to know about our company and products.  For a complete historical description of the circuits used and which will be right for you, read our "History" page.  Use the contact page to send us any questions.  When you are ready to order, visit the Order page and we'll get you up and running with an amp that will take you to guitar tone Nirvana!
What the players are saying . . .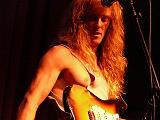 "Finally a truly affordable amp that sounds like those $50k unobtainable ones we drool over. Built with no corners being cut right here in USA. The feel of this amp will make you find the playing spaces you always heard in your head. But don't take my word for it, listen to the clips I spit out in the first 10 minutes of playing it."
Manny Swan - Santa Cruz CA

"I first heard the Double Trouble amp in the recording studio. I immediately became intoxicated by the smooth voicing and versatile tone quality. I said, I have to have this this amp!. The owner wouldn't part with it. So I ordered one that same day."
James Crocker - Tempest

"We use many amps here in the studio. This amp (Double Trouble) has made my staff's job a whole lot easier. Every guitar player that has heard it has been impressed. I'm impressed that several people that have recored with our Sebago DT50 purchased their own straight away . . . ."
Robert Berry - Soundtek Studios, Alliance

"Kudos to Sebago Sound. They got it right. Tight, punchy, creamy, I can't think of enough words to describe this amp. I am taking one back to Boston. "
Gary Pihl - Guitarist - Boston, Sammy Hagar, Alliance



"This thing kicks ass! I've used Hiwatt, Vox, Marshalls, 65s and other great amps, the Sebago Double Trouble now tops my list.."
Paul Keller - Three, Hush, Studio Hotshot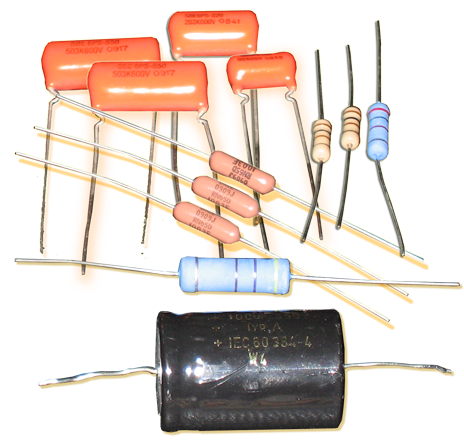 Sebago Sound Double
Trouble amplifiers are
constructed using only
the best parts and
components. Our amps feature chassis mounted pots, switches and tube sockets hand wired to the component boards. Orange Drop capacitors, one Watt resistors, and silver coated copper wire are used throughout. Output transformers are made in the USA to vintage specs by Chicago IL based MCI, or optionally by Mercury Magnetics. All of these add up to create a very consistent, transparent and open sound, with very low noise and temperature sensitivity. Our chassis are U.S. built and feature a sturdy fold and weld construction of 1/8" aluminum for maximum strength and unquestionable road worthiness.
---